---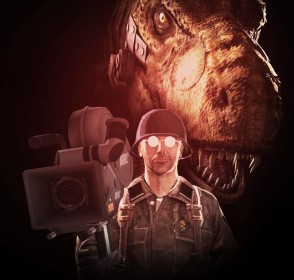 Lights, Camera, Archosaur!
Source Filmmaker's new DLC will make Dino D-Day's dinosaurs, characters, and props available for your storytelling endeavors. Ever needed to film a T.Rex with machine guns bolted to its noggin, or a giant Certatopsid with an 88mm tank turret on its back? Who hasn't. Non-weaponized dinosaurs are in the DLC as well, ready to populate an ancient world or an ethically questionable dinosaur theme park.
All the existing Dino D-Day assets will be in the new SFM DLC, but assets from the upcoming Last Stand DLC and our Jurassic-Sized update will also be added in the near future. This means even more dinosaurs, World War II weapons and props will soon be available to complement your SFM creations.
Start the Dino D-Day download by clicking the Downloadable Content item in the File menu of the SFM and start making your own Anachronistic Archosaur Animation!
---
---